If you're running a business online, on your own or in a team, you'll likely be handling enquiries and customer support over email, social media, multiple forms over multiple sources. That's a lot of messages from a lot of sources.
That's a lot of time and energy and can become overwhelming very quickly.
Fuse IM is the name of our new platform allowing small businesses to provide customer support and sales across multiple channels. Connect to Facebook Messenger, Twitter DM, WhatsApp and other from a single inbox, in addition to our fuse chat that creates a whole new channel on your website.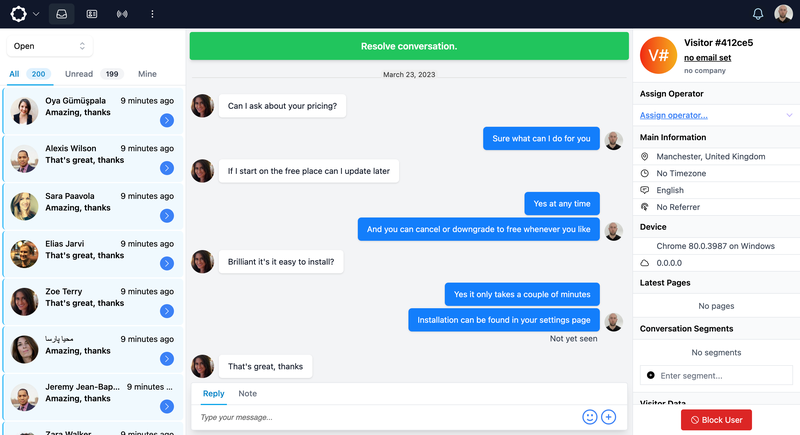 Why Fuse IM?
If you're a tech business, large enterprise or funded startup you're market is well catered for. So much choice, with plans, features and tiers that cater for those business models. However, not all online businesses are in startup niches and certainly can't utilise per seat and quota based plans. For the rest of us, our businesses simply don't see growth in the same way. It's not a great fit.
Fuse IM aims to offer transparency for both pricing and features and those features designed specifically with small businesses businesses in mind. We don't have per seat pricing or quotas, pay only for what you need, for a platform built for your business.
Free, Forever?
Fuse IM Live Chat is now live. If you only have basic needs or simply want to try it out our free live chat plan offers simple messaging between you and visitors on your site.